Bar-Ilan University Israel Chooses Siklu's 5G mmWave for Multi-Gigabit Campus Connectivity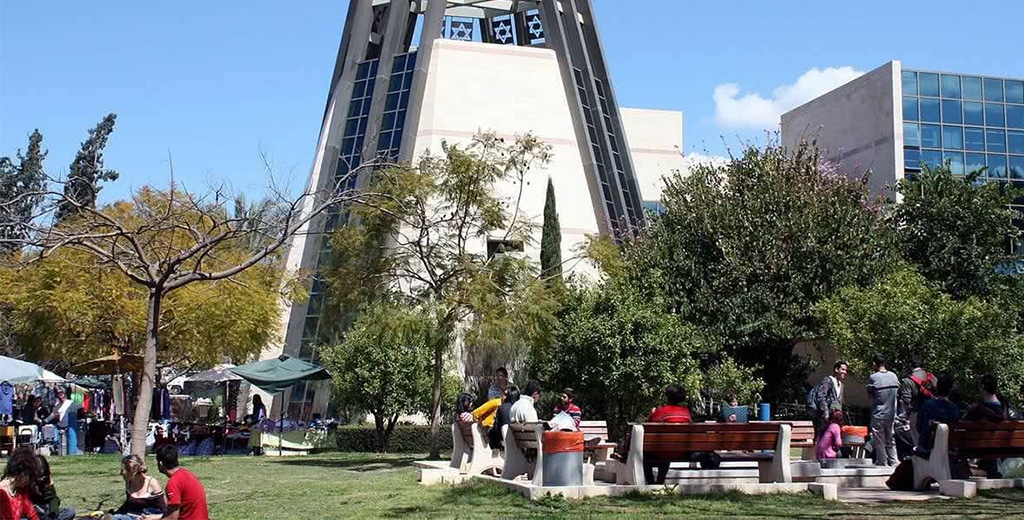 The new wireless network was designed by Siklu and deployed within a week to connect campus buildings and open air lecture areas.
SAN JOSE, CALIFORNIA – October 29, 2020 – Siklu, a global leader in Fixed 5G millimeter wave (mmWave) technology for Gigabit Wireless Access (GWA), Smart City and security networks, today announced that Bar-Ilan University Smart City Center, Israel, has selected Siklu to deploy a multi-gigabit 5G network for fast internet around the campus – as part of the Center's vision for using the university campus as a living laboratory for innovative solutions in the field of Smart Cities.
The Bar-Ilan Smart City Center, which cooperates with high-tech companies, 20 local Israeli authorities and a further dozen cities worldwide, recently hosted Israel's Minister of Communications, Yoaz Handel, who requested a demonstration of the alternatives for deploying an innovative network on campus, such as those implemented by smart cities in Israel and abroad.
In the course of the minister's visit a discussion was also held on the present need to supply quick communication solutions for setting up open-air lecture areas around the campus according to COVID-19 restrictions. The existing campus Wi-Fi network was unable to deliver the required speed and quality, and with fiber access being limited, additional trenching would have been disruptive, cost prohibitive and too time consuming. The chosen solution is based on mmWave wireless technology, enabling swift installation without compromising on the speed and reliability typical of fiber optic connections.
The new wireless network, designed and deployed by Siklu within a week, comprises nine 5G macro sites providing mesh connectivity between the university buildings as well as coverage for the open-air lecture areas. The result is a practical application of a "green" initiative led by the university, taken while adhering to the restrictions imposed by the corona virus pandemic. The innovative network, developed and manufactured in Israel, provides the Bar-Ilan campus with wireless flexibility and fiber-like quality that enables connection speed ranging from 1Gbps to 10Gbps. It also brings the campus a step closer to becoming a smart campus.
About the Bar-Ilan Smart City Center
The Bar-Ilan Centre for Smart Cities is an ecosystem for smart city development. Scientists, entrepreneurs, municipalities, solution providers and citizens work together to better understand a city's needs and find appropriate solutions. The university campus acts as a living lab, where researchers and solution providers can test their ideas and solutions and get feedback from the end users, i.e., citizens. Cooperation between scientists and solution providers improves the end results and increases knowledge for all participants. https://biu-smart-city.com/
About Siklu
Siklu delivers multi-gigabit wireless fiber connectivity in urban, suburban, and rural areas. Operating in the mmWave bands, Siklu's wireless solutions are used by leading service providers and system integrators to provide 5G Gigabit Wireless Access services. In addition, Siklu solutions are ideal for Smart City projects requiring extra capacity, such as video security, WiFi backhaul, and municipal network connectivity, all over one network. Thousands of Siklu carrier-grade systems are delivering interference-free performance worldwide. Easily installed on street-fixtures or rooftops, these radios have been proven to be the ideal solution for networks requiring fast and simple deployment of secure, wireless fiber. www.siklu.com.
Press Contacts
Shiri Butnaru Dave Sumi
Director of Marketing, Siklu VP Marketing, Siklu
Bar-Ilan University Israel Chooses Siklu's 5G mmWave for Multi-Gigabit Campus Connectivity