Mike Newcomb Joins Siklu as General Manager for the Americas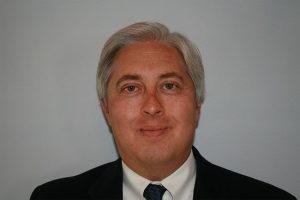 FORT LEE, NEW JERSEY — June 1, 2017 — Siklu, the market leader in millimeter wave radios, is proud to announce the addition of networking and wireless veteran Mike Newcomb to the position of General Manager for the Americas. Mike brings significant executive level experience in both channel and direct sales to Siklu.
Mike joins Siklu after 9 years with Brocade, a leading networking solutions vendor, where he held the position of Director-Americas Sales. He was a key contributor in the development of optimized global partner programs and strategies to bring complex network solutions to market through VARs, leveraging two-tier distribution.
Prior to joining Brocade in 2008, he was a Regional Vice President at AT&T where he held various executive roles in sales and project management. He also has over thirteen years of experience at Nortel Networks (Bay/SynOptics) in various sales leadership positions and is currently an Adjunct Professor in the Computer Information Systems division at Southwest Illinois College.
"We are looking forward to leveraging Mike's experience as an executive in sales and channel development," Says Zeev Farkash, VP Global Sales at Siklu. "Mike is a valuable addition to Siklu's worldwide sales management and the Americas team in particular. I'm confident that with Mike's leadership we'll continue our growth and leadership of the millimeter wave market in the Americas by strengthening and expanding our presence in existing and new vertical markets".
---
About Siklu
Siklu delivers multi-gigabit fiber-like wireless connectivity in urban, suburban and rural areas. Operating in the millimeter wave bands, its wireless solutions are used by leading service providers and system integrators to provide gigabit services, 5G fixed wireless and in safe city and smart city projects. Thousands of carrier-grade systems are delivering interference-free performance world-wide. Easily installed on street-fixtures or rooftops, the price-competitive radios have proved to be ideal for networks requiring fast and simple deployment of secure, fiber-like and future-proof connectivity.www.siklu.com.
Press Contacts
Eran Sagi
Head of Marketing, Siklu
eran.s@siklu.com