Siklu Honored with 2020 'ASTORS' Homeland Security Award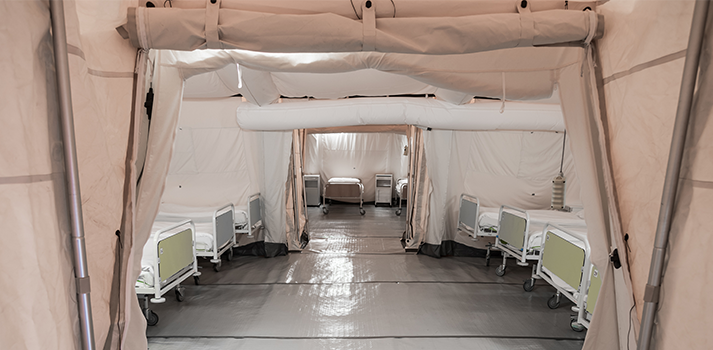 Siklu recognized for its groundbreaking "Best COVID-19 Communication Solution", MultiHaul™ Gigabit Wireless.

SAN JOSE, CALIFORNIA – December 17, 2020 – Siklu, a global leader in millimeter wave (mmWave) technology for gigabit fixed wireless access, smart city and security networks, today announced it is the recipient of a 2020 'ASTORS' Homeland Security Award from American Security Today for its MultiHaul™ Point to Multipoint solutions. The Annual 'ASTORS' Awards is a premiere U.S. Homeland Security Awards Program, highlighting the most cutting-edge and forward-thinking security solutions coming onto the market today. Siklu's MultiHaul™ Series was selected for its ability to assist mission-critical organizations to provide reliable Gigabit connectivity rapidly and cost effectively using mmWave fixed wireless access.
Establishing broadband communications in emergency situations can be a challenge, especially if access to fiber is limited as laying down new fiber would be both time and cost prohibitive. A temporary wireless network is the answer and one application is using these networks to connect "pop up" medical facilities. It's not uncommon for traditional wireless networks to struggle to handle large amounts of data generated not the least of which is generated by cameras, temporary Wi-Fi hotspots, IoT-enabled medical equipment and increased services for first responders. This data "Tsunami" oftentimes results in network that lags, or complete communications failure.
Siklu's MultiHaul™ differs from other legacy wireless solutions because it leverages narrow beams in the uncongested 60GHz mmWave spectrum, which are virtually immune to heavy Wi-Fi signals interference and network jamming and feature high security as well, standing in contrast to wide-beam legacy wireless systems that need to use multiple coding and frequency hopping strategies to perform reliably in dense areas.
"We are honored to be recognized for our pandemic response achievements in American Security Today's distinguished 2020 'ASTORS' Awards Program for advances in our Gigabit wireless access network solutions," said said Ronen Ben-Hamou, CEO of Siklu. "With over 250 cities and 100,000 Siklu deployments, this award is a testament to our reliable and interference free Gigabit wireless technology that is ideal for mission critical, security and smart cities wireless deployments that demand secured always-on connectivity with ample capacity."
"2020 has been a very challenging year for everyone due to the COVID-19 pandemic however, the 2020 'ASTORS' Homeland Security Awards Program was again a huge success and many new categories were added including a section for COVID-19 Detection and Innovation," said Michael Madsen, co-founder and publisher of American Security Today. "In uncertain times like today we don't know where or what the next crisis or emergency will unfold, however we do know that there will be a critical need for reliable gigabit communication services, and mmWave solutions deliver."
PR reference: https://americansecuritytoday.com/siklu-honored-with-2020-astors-homeland-security-award
About Siklu
Siklu delivers multi-gigabit wireless fiber connectivity in urban, suburban and rural areas. Operating in the millimeter wave bands, Siklu's wireless solutions are used by leading service providers and system integrators to provide 5G Gigabit Wireless Access services. In addition, Siklu solutions are ideal for Smart City projects requiring extra capacity such as video security, WiFi backhaul and municipal network connectivity all over one network. Thousands of carrier-grade systems are delivering interference-free performance worldwide. Easily installed on street-fixtures or rooftops, these radios have been proven to be the ideal solution for networks requiring fast and simple deployment of secure, wireless fiber. www.siklu.com.
Press Contacts
Shiri Butnaru Dave Sumi
Director of Marketing, Siklu VP Marketing, Siklu
Siklu Honored with 2020 'ASTORS' Homeland Security Award