SmartHaul™ Wireless Network Design Engine
SmartHaul™ Wireless Network Design Engine 
As networks continue to grow in scope and coverage, Siklu's comprehensive portfolio of products ensures customers will have the right piece of gear for every point in the network.  However, with increasing coverage and product choices, complexity of the network design also ramps up.  With Skilu's Wireless Network Design Engine these design challenges are simplified. The WiNDE takes as input all the locations and capacities needed in a given mmWave network, and using cost and complexity as factors automatically determines the most cost effective and robust implementation. In addition to an optimized network design, the tool exports a Bill of Materials to build the proposed network.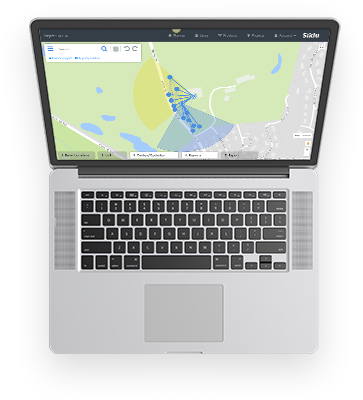 Startup
$
149 / 1,499
monthly / annualy
2 users
Professional
$
249 / 2,499
monthly / annualy
5 users
* +20$ per planner (monthly)
Custom
Call us
& get a price quote
Unlimited
Interested in one of our plans? that's Great!
Just fill in this form and we will get back to you shortly