Be part of a special team
Siklu
From Akkadian 1. wisdom, knowledge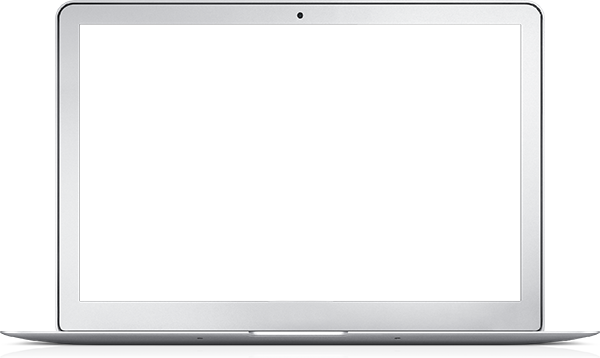 At Siklu, we don't just accept difference – we celebrate it, we support it, and we thrive on it for the benefit of our employees, our products and our community.
We believe that a company's success is measured by the quality and dedication of its staff, as well as the company's ability to create a place for self-fulfillment and personal satisfaction.
Are you a "full stack" marketing executive looking to join a dynamic and successful high-tech company? This is a great opportunity to be part of a well-established company and make an impact. Lead a team of creative and passionate marketing professionals and scale our company's growth and demand generation efforts.
Resumes should be sent to jobs@siklu.com.
As Siklu's Head of Marketing you will:
Report to Siklu's CEO
Lead the inbound and outbound marketing strategy and team
Be responsible for the department's day2day smooth operations, including managing team performance and development, strategic initiatives and campaigns, budget, procedures and driving marketing calendar content
Drive marketing programs, decisions and investments and ensure that they are analytically based on business intelligence; communicate results, monitor performance and optimize on an ongoing basis to deliver high ROI
Closely partner with sales, BD and PLM to enhance and align efforts, guide and support initiatives and deliver against pipeline targets
Lead channel marketing and strategic partnerships efforts
Drive PR and media relations activities
Based in HQ Israel
What Does The Ideal Candidate Look Like:
10+ years of B2B marketing experience, preferably from product/hardware/communication organizations
Mother tongue level English speaker with excellent verbal and written communication skills - A Must
Strategic yet comfortable handling detailed day2day operations when needed to develop multi-channel marketing campaigns
Highly data-driven and empathetic executive with a proven track record of delivering programs that help achieve overall company goals
Strong digital, branding and storytelling background
Experience in building, mentoring and coaching high performing marketing teams and establishing cross functional, collaborative relationships with strategic partners and sales leadership
Excellent problem solving, planning and execution skills with an eye for details
Able to work independently & autonomously, focusing on key outcomes amidst competing priorities & tight deadlines
Bachelor's degree in a related field is mandatory, Master's is preferred
Open to travel (post COVID) on a quarterly basis
The PHY Group is part of Siklu's R&D division. Siklu R&D delivers millimeter wave communication systems in both PtP, PtMP and Mesh configurations which are deployed as smart cities and internet access solutions, as well as backhaul solutions, for delivering high speed Gigabit connectivity.
Resumes should be sent to jobs@siklu.com.
Job Description:
In this role you will join the PHY group, which is responsible for the performance of the modem and its integration with the RF components; will research and define optimization techniques and algorithms that will allow the Analog, DSP and MAC portions to function seamlessly together in a highly innovative, millimeter wave communications system.
In this position you will report to the Director of PHY.
Main Responsibilities:
Development of algorithms for the control and calibration of both the RFIC and Modem
Performance optimization of the PHY layer and overall responsibility for the system performance
Focal point for modem/system knowledge and its integration with the RF
Full responsibility from early design stage, through implementation and testing (V&V).
Writing system engineering documents
Required experience and qualification:
B.Sc. in Electronics Engineering, graduate of a major University, M.Sc. is an advantage
At least 5 years of experience in a similar position
Previous experience in the field of RF and Modem based Systems
Previous experience in as many of the following areas: Algorithms in the fields of DSP, Communications or Radar.
Hands-on experience in the field of analog and RF hardware design and verification
Experience and knowhow in WIFI, WIMAX, WIGIG or other wireless communication protocols
A broad vision system engineer with excellent design and analysis skills
Embedded Linux programming is an advantage
Excellent interpersonal skills, a team player, ambitious and eager to learn and develop
Ability for independent research work of new topics
Siklu, the market leader in mmWave wireless solutions, is looking for a Purchasing Manager to join the company's Operations department. Siklu's Ops are responsible for overall corporate operational duties, customer orders and material planning, manufacturing, import export, engineering, NPI and more.
Resumes should be sent to jobs@siklu.com.
:הקבוצה המגייסת
מחלקת התפעול, האחראית על ניהול התפעול השוטף של החברה, טיפול בהזמנות לקוח תכנון חומר, ניהול הייצור  וניהול קבלני משנה גלובליים רכש ייבוא ייצוא הנדסה
:תיאור התפקיד
מנהל הרכש של החברה יהיה אחראי על כל תחומי הרכש התפעולי של החברה החל משלב המו"מ ועד הקבלה למלאי, התפקיד כולל פעילות ברמה האסטרטגית מול ספקי החברה באספקטים של מו"מ אסטרטגי על רכיבים, הורדת עלויות והוזלות, מעקב אחרי הטמעה במחירונים. ופעילות ברמה השוטפת, הכוללת הוצאת הזמנות רכש וביצוע מעקב אספקות, מציאת מלאים זמינים עבודה מול קבלני משנה באישור מחירים
:תחומי אחריות עיקריים
מו"מ על רכיבים אלקטרוניים , הסכמי מסגרת, בשלבי התכנון ובמהלך חיי המוצר
ביצוע מכרזים על ייצור חלקים מכאניים ופלסטיים הכוללים כלים
ביצוע פעילות הורדת עלויות באופן שוטף מול ספקים והטמעתם במחירונים מול קבלני המשנה של החברה
מציאת מקורות רכש לפריטים חדשים המוגדרים על ידי הפיתוח
מציאת פתרונות לחוסרים לתוכנית ייצור ואישור הצטיידות
אישור מחירונים , הטמעת הוזלות אצל קבלני משנה
אחריות על הוצאת הזמנות רכש עבור פריטים מפיתוח לייצור, וחוסרים לתוכניות ייצור (במידה ויש צורך) , ביצוע מעקבים אחר הזמנות הרכש
עבודת ממשקים עם מחלקות שרשרת אספקה, פיתוח, הנדסה ולוגיסטיקה
:דרישות התפקיד
תואר ראשון בהנדסת תעשיה וניהול/לוגיסטיקה/מנהל עסקים/כלכלה מאוניברסיטה מוכרת – חובה, תואר שני ייתרון
ניסיון של 10 שנים לפחות בעולמות הרכש האלקטרוני בחברות הייטק, הכירות עם ספקים, נציגים וייצרנים -חובה
ניסיון בתמחור חלקים מכאניים, ויכולת לקרוא שרטוטים
עבודה מול יצרנים וספקים במזרח - חובה
ניסיון בניהול קבלן משנה של הרכבות אלקטרוניות -יתרון
עצמאי/ת, בעל/ת יכולת לניהול ותיעדוף משימות
בעל אוריינטציה מסחרית ועסקית יכולת פרזנטציה
בעל/ת יוזמה, נמרץ/ת בעל/ת מוטיבציה ונכונות לעבודה מאומצת
שליטה באקסל – חובה, שליטה בפריוריטי - יתרון
אנגלית ברמה גבוהה- חובה