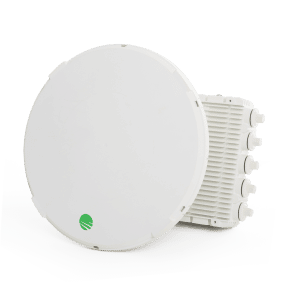 EtherHaul 8010FX Datasheet
10Gbps 70/80GHz Radio – Wireless Fiber Connectivity
The EH-8010FX radio delivers up to 10Gbps full duplex point-
to-point wireless Ethernet connectivity with the longest
mmWave reach by means of the highest system gain in the
market. This advantage can be extended to several miles with
the ExtendMM™ feature. Incorporating dozens of Siklu
innovations, the EH-8010FX is based on the same platform that
has been deployed in tens of thousands of links from the
EtherHaul™ family.