World's Most Deployed mmWave BackHaul Radios
Browse through the solutions we provide for different markets:
Like the transition from 3G to 4G, 4G to 5G will represent a sea change in mobile network (and Wi-Fi) network operations. As a result, the need for backhaul connectivity at Gigabit capacities is going to go through the roof – and Siklu's multi-Gigabit product line will be there to keep traffic running smoothly.
Siklu's advanced EtherHaul™ series works alone or in tandem with fiber-based backhaul technology to support small cells (4G, 5G or WiFi) and macrocell base stations with a range of capacities and features. Siklu can go the distance – taking 10Gbps Full Duplex as far as 3 miles (5.5 km). When used in conjunction with our ExtendMM™ software and hardware solution, the Siklu Kilo series radios can achieve links as far as 6 or 7 miles (11 – 13 km).
As for reliability and resiliency, Siklu radios have MTBFs measured decades. Further, in the 60/70/80Ghz bands, spectrum is virtually limitless and interference is not even remotely a concern. For instance, the 5GHz band has a high noise floor after years of deployments, and this same issue will be moving to the 6GHz band as well – as illustrated by certain regulatory agencies authorizing the use of spectrum in that band for Wi-Fi 6E applications. Deployment options include cascade, ring or any high resilience topology. Lastly, our alignment toolkit and "zero-touch activation" makes set up easy – no engineering degree required!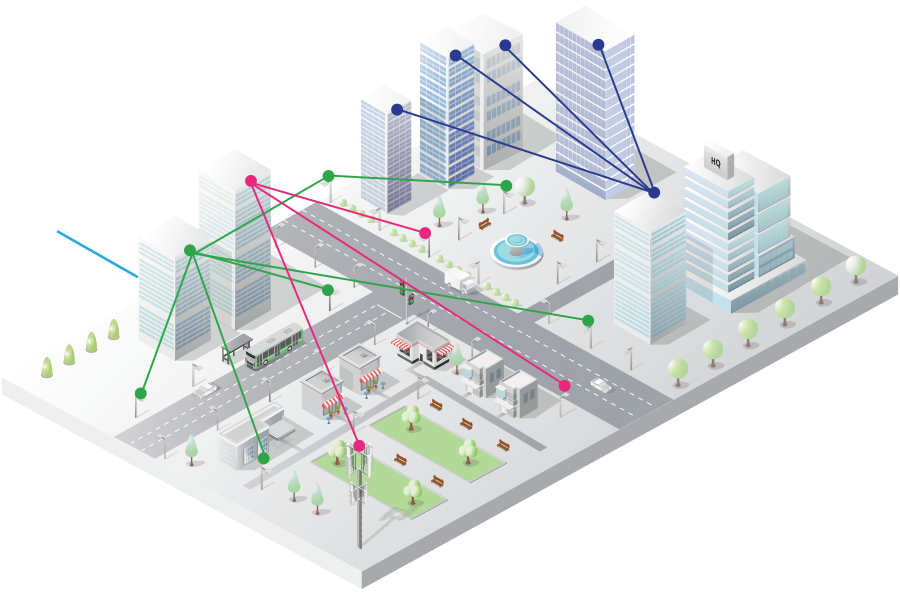 Mobile 5G Small and Macro Cell 

"By utilizing the PtP technology in such a way where we co-locate the head end, we end up approaching a cumulative speed of over 10Gbps per second - that's just an astounding wireless speed in today's world."
5G will mean a much denser network of small and macro sized cell sites and increase video streaming and mission-critical applications will require lower end-to-end latency.  Click here to learn how Siklu mmWave is up to the task! 
With the increase in video conferencing, collaborative work apps and other high-bandwidth tools, Gigabit connectivity is now more than ever the lifeblood of enterprise and campus networks.  Click here to learn how Siklu excels in this capacity and can save you money. 
More and more people want and expect high-speed Internet access everywhere they go – parks, open-air shopping plazas and concerts, downtown business districts – you name it.  Click here to learn how Siklu's mmWave systems can provide the backhaul support necessary for this booming public WiFi traffic.
Establishing Internet Access for multi-building connectivity can be a "one stop shopping" experience with the vast product mmWave product portfolio, cloud-based provisioning and customer support provided by Siklu. Click here to learn how Siklu can be your multi-building private networks hub along with multi-Gigabit capacities and the highest levels of network, layer 1 security.

Siklu offers the widest selection of mmWave products in the industry. This portfolio of 60GHz (V-Band) and 70/80GHz (E-Band) solutions in both PtP, PtMP and Mesh configurations allows Siklu to offer complete end to end multi Gigabit wireless networks.
BackHaul Networks Resource Library
Brochures

Case Studies

Webinars

Blog

Data Sheet
It seems we can't find what you're looking for.
Looking for more resources?
Find them in our resource library
Here you can find information about additional applications