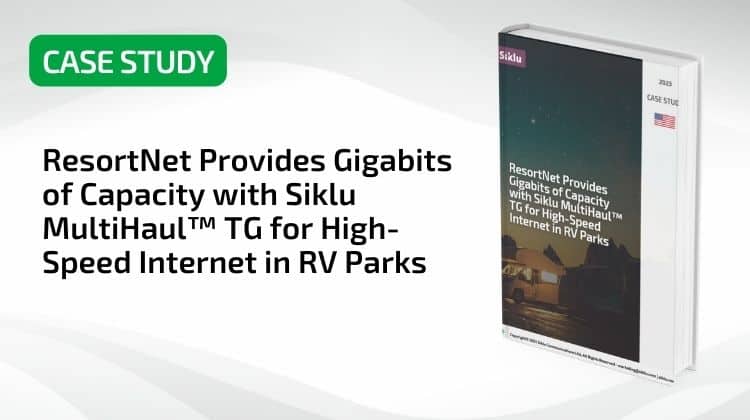 Future-Proofing RV Parks Networks with License-Exempt 60GHz mmWave
Most people no longer experience the true hardships of camping and have grown accustomed to modern conveniences at RV parks and campgrounds. These amenities include hot running water, shower and toilet facilities, and, of course, high-speed Internet. However, due to weak cellular network signals in remote areas, many campgrounds and RV parks have installed Wi-Fi networks to address this issue. 
Nevertheless, these Wi-Fi networks require a robust connection to the outside world, or what we call the metropolitan WAN. So, what is the best way to establish this connection? The answer is MultiHaul TG.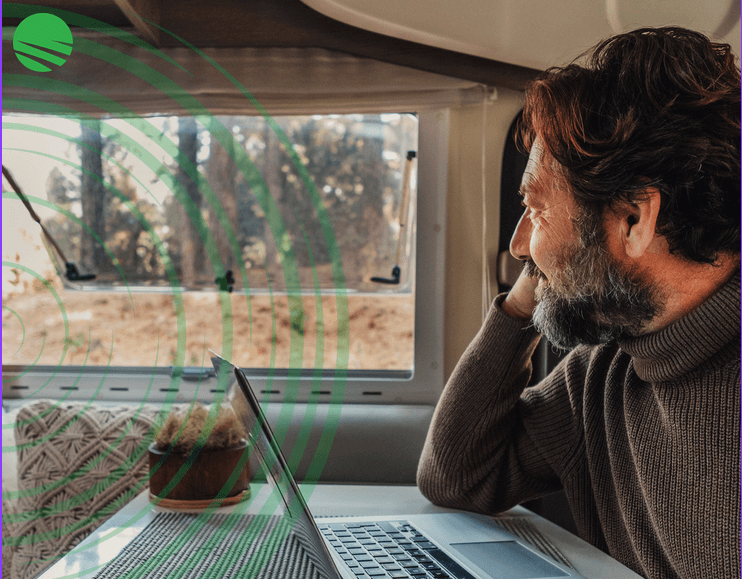 Not Leaving RV Parks and Campgrounds Behind
In most cases, it is safe to assume that the nearest fiber optic POP or DSLAM is located miles away from RV parks and campgrounds. Connecting a "landline" from one of these distant locations to the campsite would be very expensive. Thankfully, wireless technology has always been a solution in these situations. Currently, there are more options available than ever before. However, high-band mmWave wireless networks are gaining popularity in this market segment and offer significant advantages.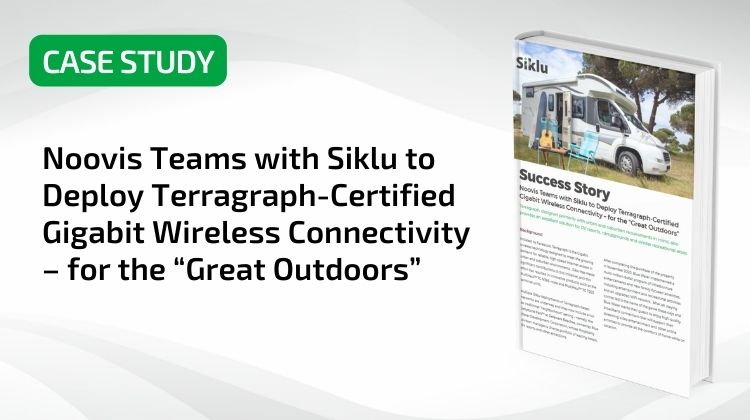 Noovis Teams with Siklu to Deploy Terragraph-Certified Gigabit Wireless Connectivity – for the "Great Outdoors"
Blue Water, owner of Jellystone Park™ at Delaware Beaches, wanted their guests to enjoy high-quality broadband connections that support their streaming video entertainment and other online activities to provide all the comforts of home while on vacation. 
Jellystone Park™ features more than 275 sites on 32 acres, including full hook-up RV sites, vacation rental cabins, and close-to-nature tent sites, as well as seasonal and extended-stay opportunities. 
Blue Water was extremely excited to partner with Noovis, a designer and an integrator of intelligent networks that support future-facing technologies, and Siklu, to make Jellystone Park™ the gold standard for campground guest Wi-Fi services.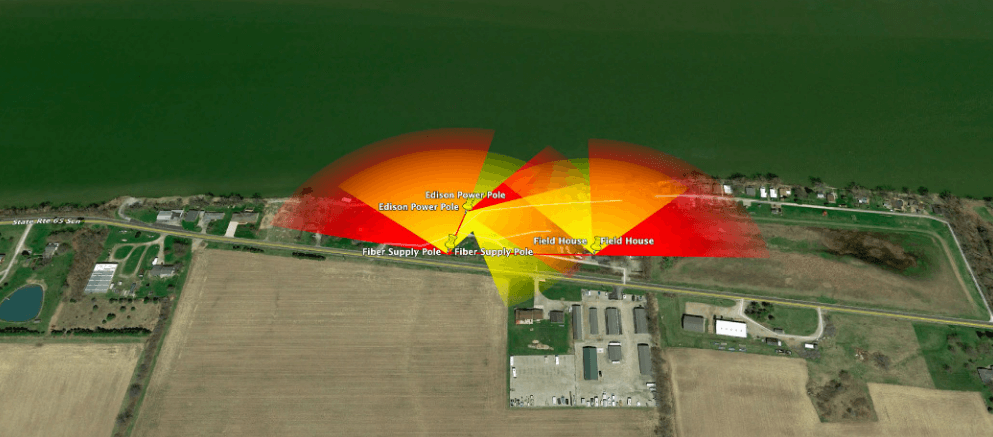 Many RV camps and campgrounds have heavy foliage and Siklu performs well in these locations as narrow beams are an inherent part of high-band mmWave and can "shoot" under the foliage, which greatly facilitates the design and installation and meet the line of sight requirements.
Consult with Siklu's Experts
Scoping a project and want to consult our team? Scope, design and plan your next project with Siklu. Contact us today.