Enhancing Security at the WMCA Games
The West Midlands Combined Authority (WMCA) monitors and maintains the integrated transportation CCTV infrastructure throughout the West Midlands region of England, which includes 10 bus stations, 59 railway stations, West Midlands Metro Network and comprises more than 2500 CCTV cameras. WMCA already had plans to expand and increase the capacity of the wireless network supporting this CCTV system in the 3Q 2022 and another reason to execute this project at this time was to provide communications support for the Commonwealth Games, the largest multi-sport event held in the UK since the 2012 Olympic Games in London and which took place July 28th through August 8th. Athletes from 72 nations took part and more than 1.3 million tickets were sold to the events, which totaled 280 in 20 different sports.
The principal city of the West Midlands, Birmingham, took on the role of hosting the event. It was therefore truly serendipitous that the City could take advantage of WMCA's network expansion plans. Furthermore, network reliability and Gigabit-speed performance were critical, as the high-profile nature of The Games was such that any weakness or failure of the CCTV systems, including the transmission network, would have been an acute embarrassment to WMCA, Birmingham City Council and TIS as the security integrator.
With WMCA as the client and the City of Birmingham as the host of the Games, the partners involved in this project – Total Integrated Solutions (TIS), CDC Technical Services, Purdicom and Siklu — got to work in the months ahead of the start of the Games.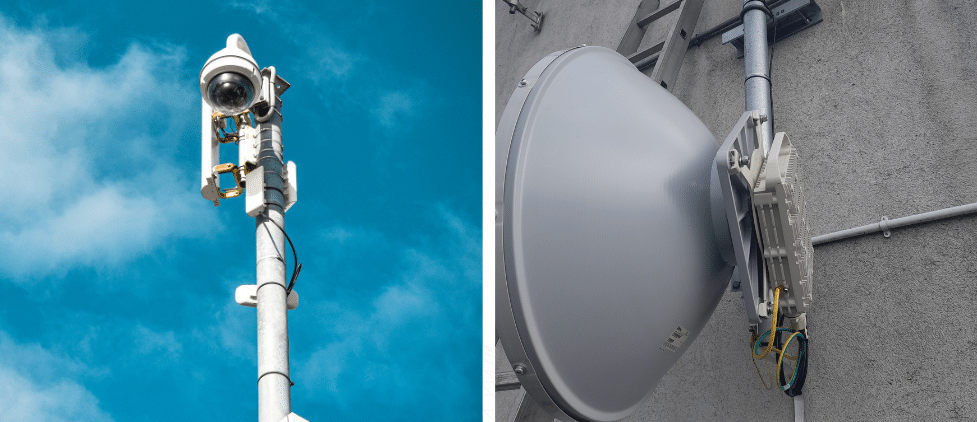 Read about the MultiHaul™ X EtherHaul™ Solution